About me!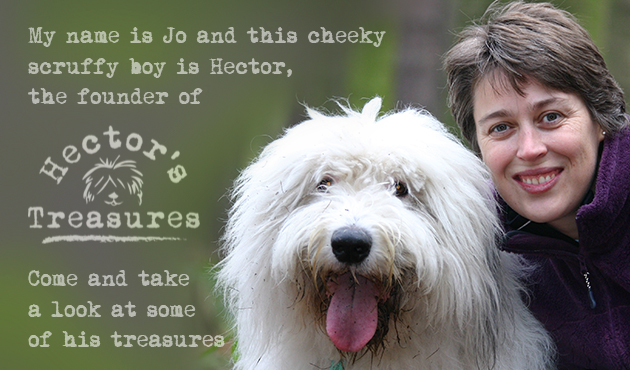 Welcome to Hectors Treasures. This is where I combine the things I love the most .... stitching, crafting and particularly my four pawed friends.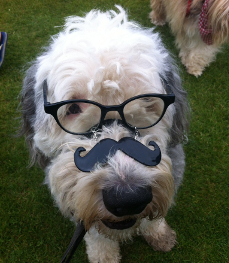 Based near York in the UK, I fit in my sewing between working with my husband's furniture making business, adventuring in my old VW campervan Denis, and being chief cuddler to my two old English sheepdogs Bailey and Martha....... you'll see from my makes, that often inspiration comes from each of these places. All of my treasures are individually made and designed by me.
I sell at shows and through my online shops, but I am also happy to make bespoke commissions of different items, or in your chosen colours …please just ask.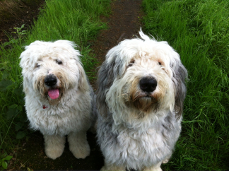 For those of you wondering where the name comes from... Hector was my very first and very scrummy old english sheepdog. Making his "treasures" makes me smile, and I hope it will make anyone owning one smile too!
Have fun browsing, Jo xx
Useful info
What if I see something I like on your site…Can I buy the same?
The items in the galleries are examples of previous work. Look in my Etsy and folksy shops to see if I have something similar, and in stock. If not, then I am happy to make up items on request. For cushions, I have a range of colours for you to choose from. Some of the fabrics I may have used will be one off's but I will try to get as close for you where I can.
Can you make me something special?
I'm more than happy to make bespoke items. I've made for gifts and other special occasions as well as many weird and wonderful requests that often come my way. Just drop me a message to start the ball rolling and tell me what you would like.
If it is an item with a likeness of your pet on (yep I can do cats, dogs, horses etc too) then I need good photos showing colours and markings from the front and back. The patterns are charactures of your pet and using a restricted colour pallet of felts I will get a close representation of markings but not exact.
How do you get my treasure to me?
You are welcome to collect your item from me and save the postage pennies. If however you need me to send them out, I use royal mail 2nd class service and ask the postie to run quickly! I am also happy to post worldwide, so please contact me and I can give you an indication of cost. I will always combine postage where possible, if buying more than one treasure. If you have a deadline…. Pease let me know